Passion Fruit 6 Kg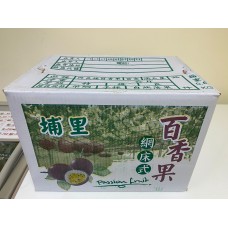 Around: 60-90 pcs/6kg
1 passion fruit nutrition = 10 apples!
Thought that oranges and apples have high nutritional value, but it turns out:
Vitamin C content in 1 passion fruit = 8 oranges = 8 apples
Vitamin E content of 1 passion fruit = 15 oranges = 10 apples



Passion fruit has 17 kinds of amino acids and 165 kinds of substances that are beneficial to the human body;

A passion fruit has hundreds of aromas such as pineapple, banana, apple, strawberry, sour plum, mango, etc.

Its aroma has a more soothing effect, boosts mood, improves sleep, and has a great weight loss effect.
1. Ultra-fiber colon cleansing and detoxification
Fiber can increase the feeling of fullness in the stomach, inhibit the body's absorption of fat, and indirectly reduce the absorption of fat in other foods.
Has weight loss effect. Its ultra-fiber can penetrate into the small parts of the stomach and intestines, improve the composition of intestinal flora, and help gastrointestinal cleaning and deep detoxification.
2. Reduces inflammation in the body
Passion fruit is rich in phytochemicals, such as beta-carotene and polyphenols, which can reduce the occurrence of cancer cells;
In addition, the flavonoids that make passion fruit golden yellow also have anti-inflammatory effects, such as reducing the occurrence of acne, acne, allergies, periodontitis and other problems.
3. Seeds for beauty and anti-aging The seeds of passion fruit contain piceatannol, which is also found in red wine.
It has the effect of inhibiting free radicals at a high level, which can slow down aging, promote the proliferation of collagen, and help increase blood circulation.
In addition, SOD enzyme can scavenge free radicals in the body and can also help anti-aging.
4. Anti-aging and sobering up The passion fruit just mentioned contains high vitamin C, which has the effect of anti-aging and beautifying the skin. In addition, niacin can promote circulation,
Improves the function of the nervous system, and is also helpful for the breakdown of acetaldehyde that forms a hangover.