American Angus Cabbage Rib Eye Steak 220g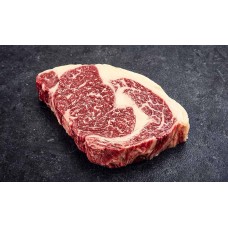 Product description
Angus cattle is a kind of cattle breed. The meat of Angus cattle is finely textured and the fat is distributed on it like a marble pattern.
Angus beef is rich, soft and juicy, with evenly distributed fat, delicate, sweet and juicy meat with a lingering finish!
Angus cattle are fed with natural barley, golden wheat straw, alfalfa hay, and Idaho potatoes, and never use any growth-promoting
hormones or animal by-products for cheapness, so there is no Hormone residues or the adverse effects of other diseases are definitely the best in cattle.
Pictures are for reference only