Sweden Swedish Hormone Free Chicken Mid Wing 1kg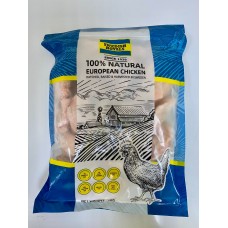 Origin: Sweden
Product Description
The Swedish Royals farm was founded in 1970. The free-range chickens raised on the farm run freely on the farm.
Due to the sufficient amount of exercise, the chicken tastes rich, the meat is firm, elastic, and has no excess fat,
which is not comparable to ordinary farm chickens.
Swedish Royals free-range chicken, no hormones, no genetic modification, no use of hormones to promote grain growth,
let the chickens grow naturally and slowly, to ensure healthier bones and muscles, and tender chicken wings.
Without losing the chicken taste, the European first-class quality.
Keep refrigerated at -18°C or below.
Shipping/Return
Ships within 1 - 4 days from I-FRUIT
This item is non-returnable